Professional tools.
always
within your reach
With powerful tools like Solar Panel Validation, address validation, system RPO & STC calculators, current CEC approved PV products and accredited installer lists enable you to manage your STC applications from creation to sales in a fast and efficient way.
Features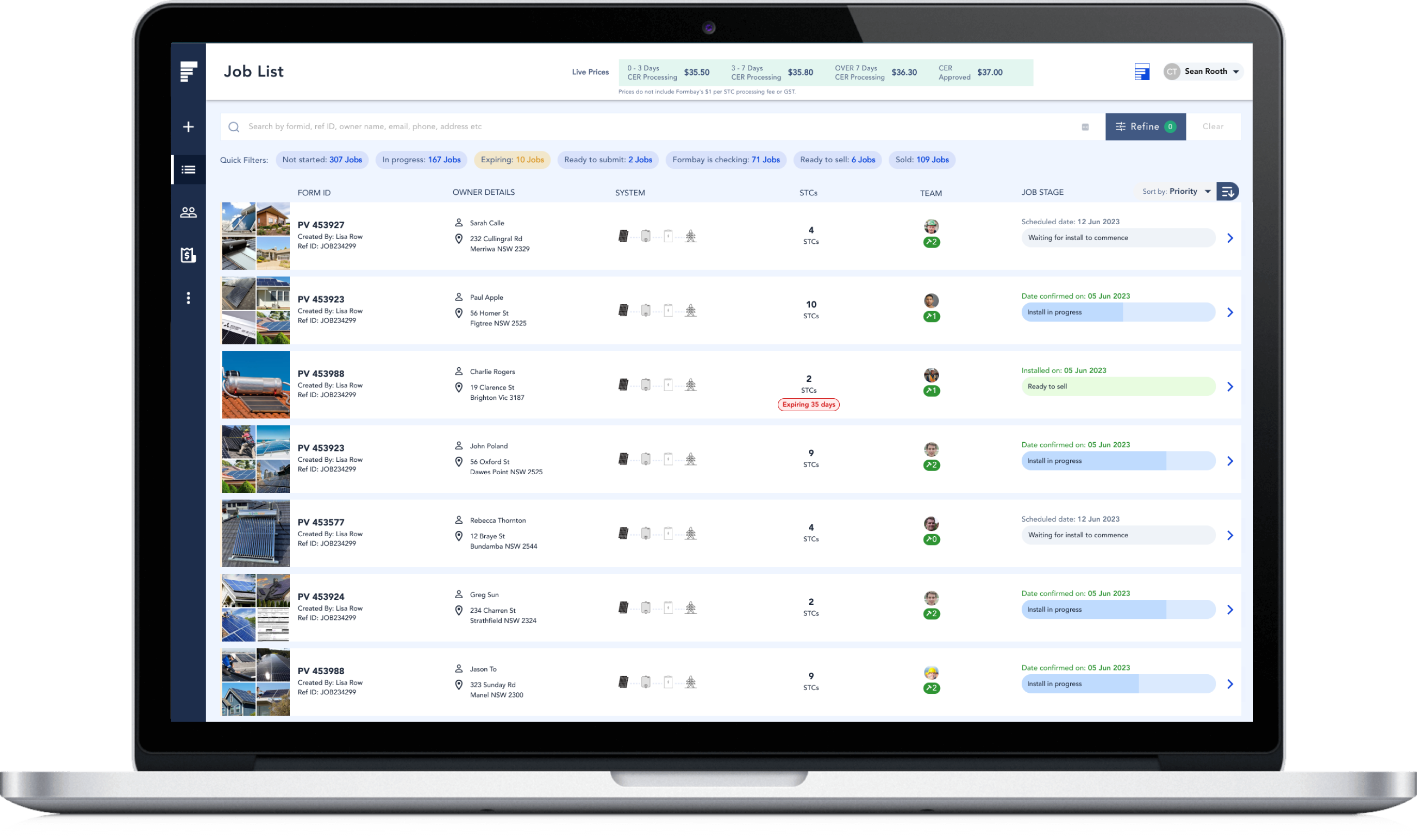 Create your own STC applications on the go
Simply enter the installation details, Formbay will validate the details for you in real time
Installers with permission, can also create jobs from the app if they're on the go.
Collect your STC data onsite in real time
Jobs completed through the smartphone app are generally processed faster due to the app running validations on the data as it is captured by the installer on site
Applications that are submitted via traditional paperwork generally take longer to process due to the manual nature of the auditing process
Click here to register as an installer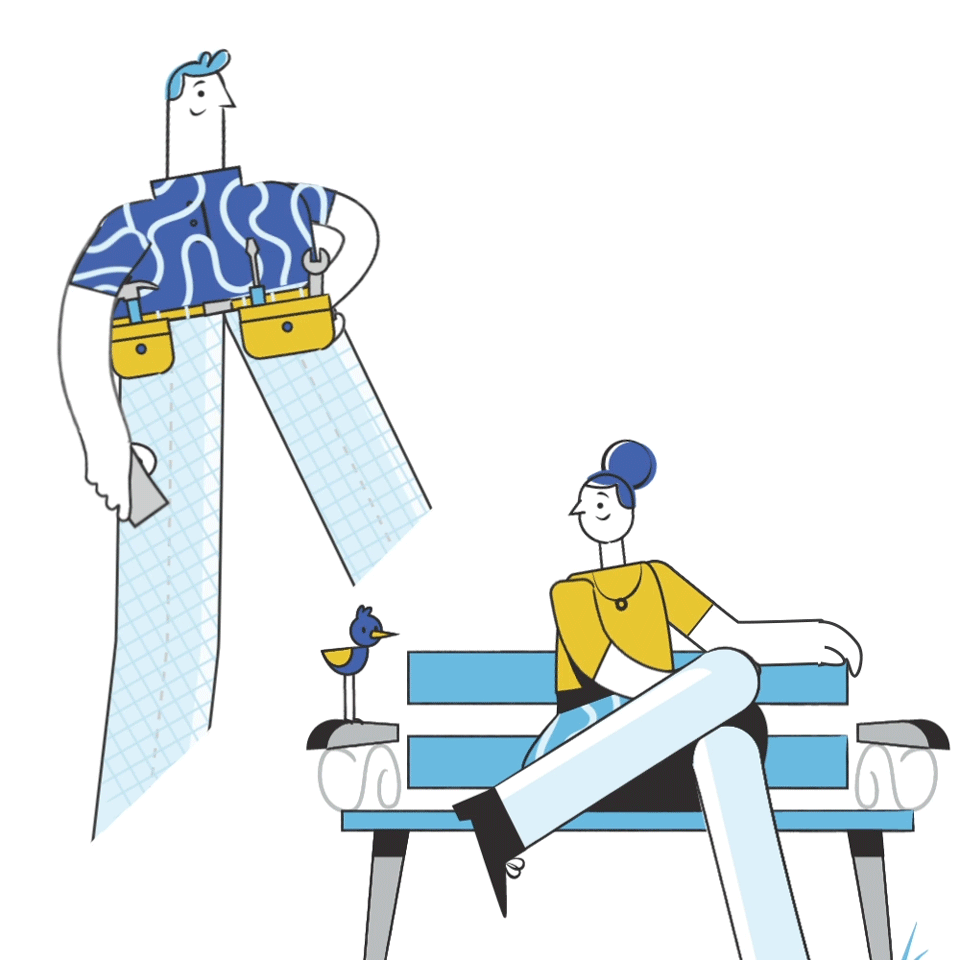 Send signature request directly to recipients via SMS
E-signatures on demand - instantly get your STC documents signed via email/SMS by your customers
Installers have an option of getting homeowner signatures on site via app or conveniently send an e-signature via a SMS. No need to go back to site
Simplify team management
Keep the main account for yourself and create flexible roles for your team to cater to business's growing needs
Team members can be assigned different roles based upon their position in business. Team member access can be activated or de-activated at ease.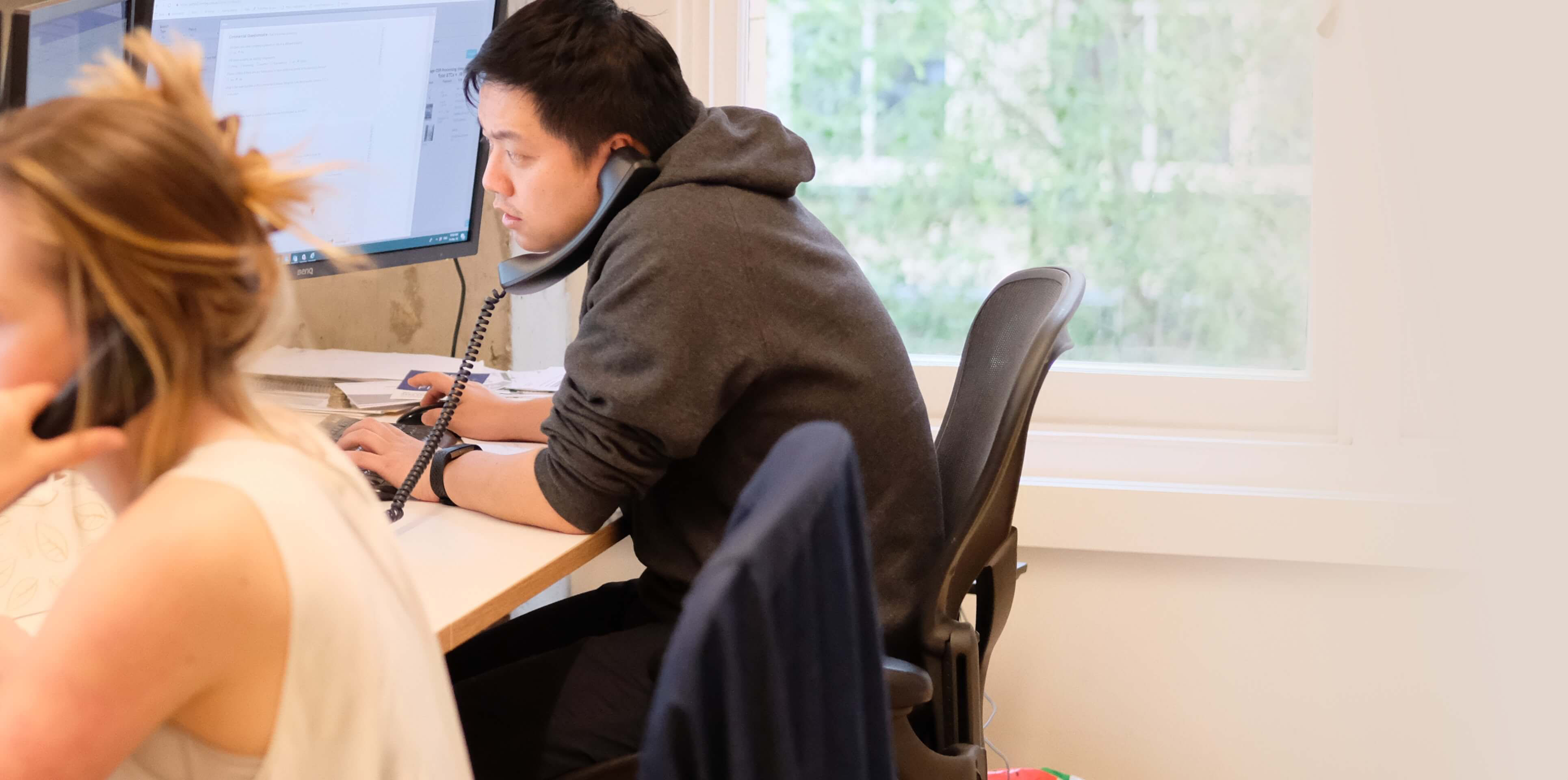 Quality assurance is
our first priority
Our compliance team undertakes a manual verification and audit of all STC application submitted to Formbay. Verified claims are uploaded to the REC Registry for CER approval.
Efficient audits and resolution processes
Daily management of accreditation lists
Experienced STC compliance knowledge
CER's SRES SMART compliance checks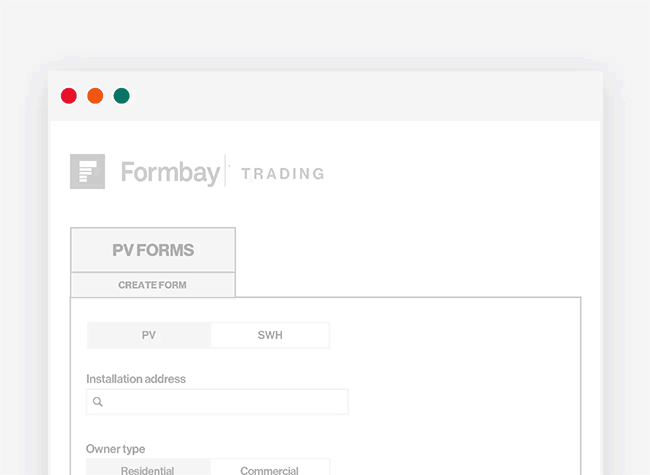 Increase efficiency with auto validation
Install address
Serial numbers
Certified products & modules
Accredited CEC installers
Rated power output calculation
STC calculation
Fast. Reliable. Easy.
Sell lightning-fast, world-class payment process.
We never miss a payment to our clients.
Formbay Trading is a smart web platform for the creation and management of STC applications. Whether you're a beginner or an expert, we make it easy to trade your STCs and get paid fast. Same day payment cut off @ 3 PM
Sell your STCs before CER approval or wait until approved and receive the best price.
No requirement to sell, you are able to hold your STCs until the time is right for you to sell. When you click sell at any stage, the payment is processed that same afternoon rain hail or shine.
Click here to register for trading account
How it works
Submit for processing
Wait for approval
Sell your STCs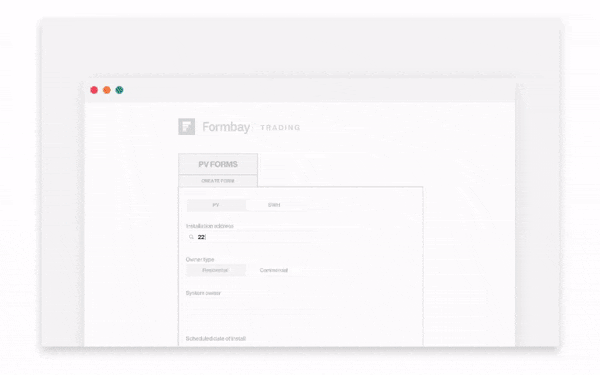 Electronic Signatures
100% enforceable, Waterproof signatures by signing right on your device. Electronic Signatures to ensure the legality of signatures
Benefits for every industry
Your entire organisation wins with electronic signatures
100%

Court admissible

723m+

Transaction in general business use

OPEN

Electronic signature legal model
Legality in Australia
Electronic Signature has been recognized by law in Australia since 1999, with the passage of the Electronic Transactions Act. Australia has a history of being an open, business-friendly, electronic signature technology-neutral environment.
Formbay Solar app
CEC installers - Register for our free Installer app today to find out why 2 out of 3 installers have a Formbay app account.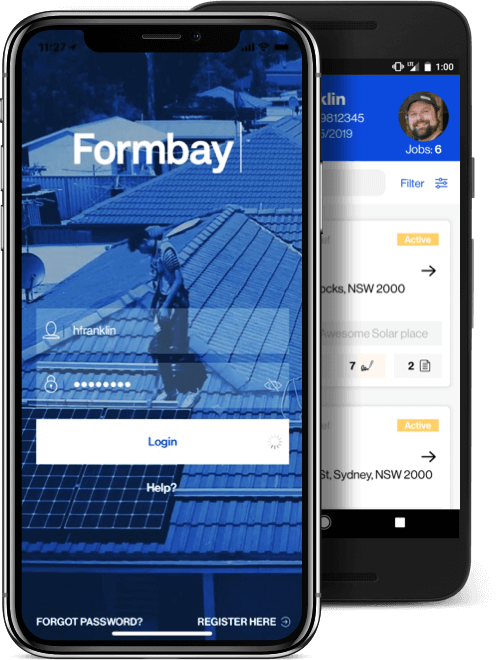 Download free, No ads
Formbay Solar app combines features that existing users are familiar with, with a host of exciting new features designed to allow installers to quickly and easily prepare and submit STC applications to the Clean Energy Regulator (CER).
Key features
SPV Built-in
Improved user interface
Improved scanner and camera performance
New support features
New Login Methods
What you'll need:
- A Formbay Mobile Installer account
- The latest version of the Formbay Solar app
New to Formbay?
Register as a Formbay Mobile Installer account in under 2 mins
Pilot partner of
Solar Panel Validation
The Solar Panel Validation program is a joint initiative between Government and Industry to provide an easy and efficient way to check that solar panels installed are genuine and approved modules, backed by manufacturer warranties, and meet Australian standards. Launched formally in October 2018, Solar Panel Validation is fast becoming an industry standard with over a thousand installations verified and more verified every day
Learn why we're an industry leader
We've been recognised as a leader and innovator across the
government, manufactures and suppliers
100+

Installations verified each week

1303+

Installations verified to date

11+

Manufacturers onboard right now
Did you know?
Applications to create small-scale technology certificates (STC) submitted with validated solar panels are likely to be processed more quickly – typically within 48 hours, subject to the application successfully meeting all eligibility requirements under the scheme. STC applications submitted without validated solar panels may undergo a more detailed assessment.

Clean Energy Regulator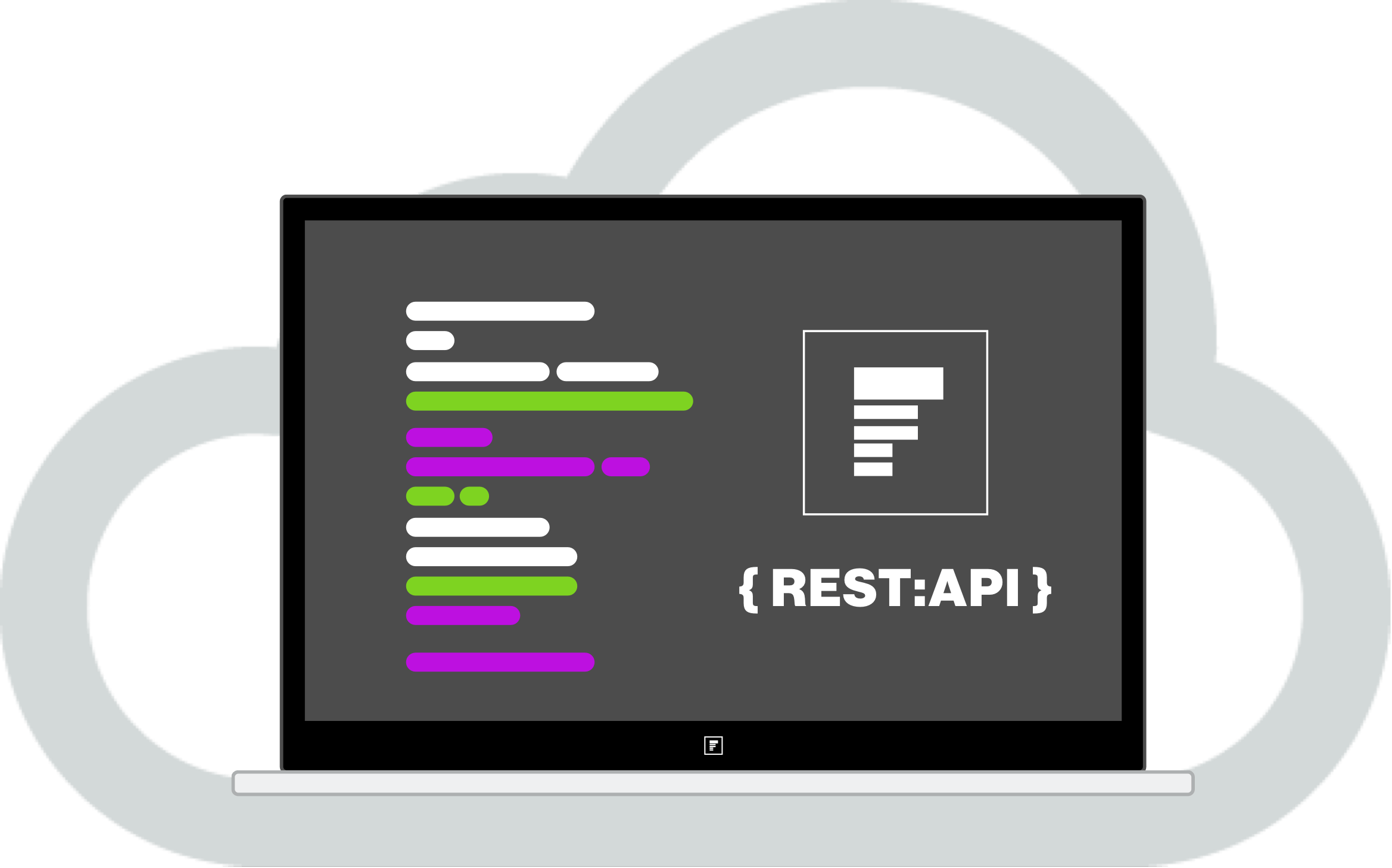 Build the power of Formbay into your system
Our REST API allows you to integrate Formbay with your existing system infrastructure
CRM, FPR or simply to download and archive your form data and documents.
Secure and runs over SSL so data is encrypted end-to-end so your data is safe from prying eyes.
The API is well documented on our wiki so you will have no headaches trying to work out how to work with our system, Once you are a Formbay client, you can call our support line to get your wiki login
Complying with standards and regulations
Formbay meets and exceeds some of the most stringent global security standards. Our commitment to and significant ongoing investment toward protecting customer data extends to all of Formbay's operating environments